Workflows
Management software
Bureaucracy is a thing of the past. Automate all operational processes with the Endalia HR employee portal, improving your internal management and saving time.
It is time to change: save time and boost performance.
Leave paperwork behind and save time by digitalising all your company´s processes with the different Workflows, an intuitive tool that streamlines management and optimises the company's performance.
Standardise your procedures, avoid duplication of administrative tasks and ensure the reliability of information. Deploy and decentralise the execution of operational processes throughout the organisation.
Benefits

of our workflow software.

Increase control, speed up processes and ensure reliability. All in an intuitive tool that enables personalised configuration adapted to your needs.
Increase control.
Increase the efficiency when communicating with the Human Resources department.
Improve the performance and control of operational processes, automating the execution thereof and distributing the tasks to be completed by each manager to the entire organisation.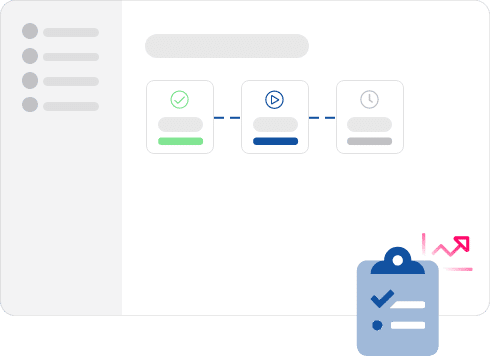 Streamline processes
Streamline internal request management, by standardising and automating processes.
Decentralise the execution of operational processes throughout the organisation.
Ensure the efficiency of your administrative procedures, without duplications.
All processes in one.
A module tailored to you according to your company's processes.
Workflows allow different flow configurations (linear, sequential, parallel…).
Keep track of the requests every step of the way, verifying who is responsible and the status of each phase.
Ensure reliability.
Reduces the risk of data loss and duplication with an integrated and decentralised system to ensure control over data and its reliability.
And it is environmentally friendly.
Reduce the use of paper, encouraging environmental awareness as one of your organisation´s values.
À la carte Workflows:
infinite possibilities.
The Workflows module brings together the most common processes to create workflows: notifications, internal communications, requests… Choose the ones that best suit your organisation or hand your needs over to us. We will develop personalised processes for your company.
Digital signature: Endalia Sign
A software solution for electronic document signing and chain of custody.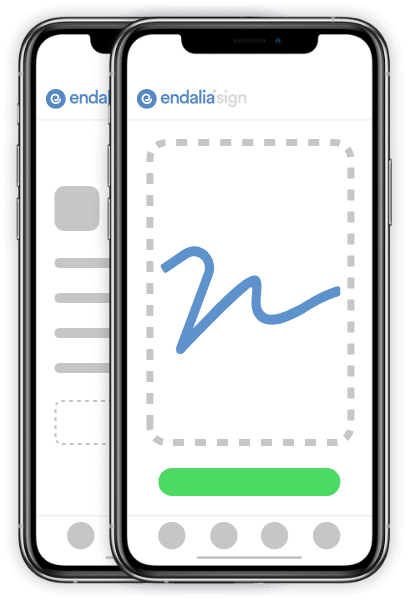 Shall we keep getting to know each other?
Get all your questions answered.