Organisation and people
Management software
Organisation and staff go hand in hand.
The entire company and data just a click away.
A staff management software that will simplify the day-to-day running of your organisation.
Dynamically manage the organisational structures and your staff´s data. Employees will be able to edit their personal and professional data, update their CV, access the staff directory, the company organisational chart… And much more.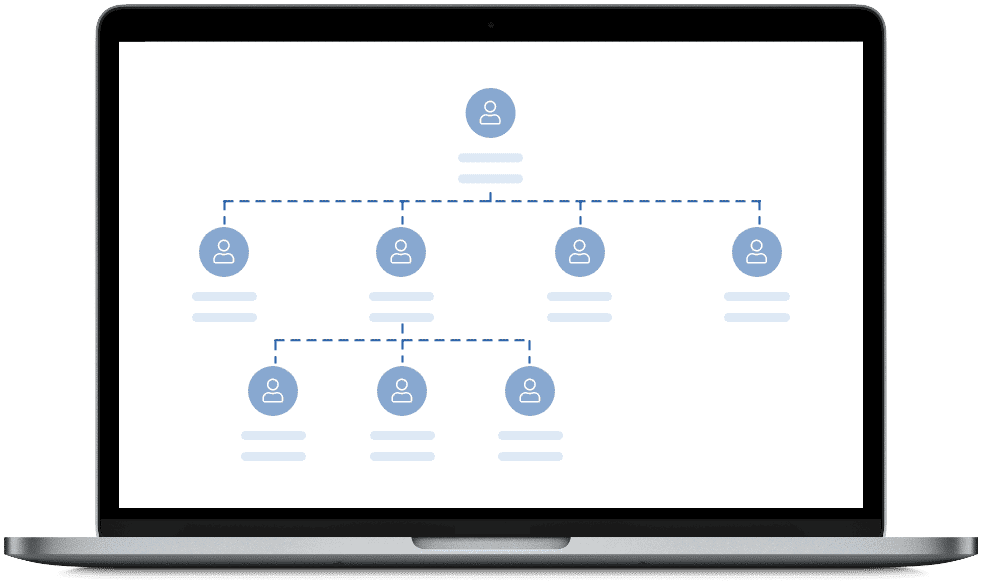 Benefits

of our organisation and staff management software.

Forget about Excel, ensure growth according to the business strategy, strengthen employee commitment, increase productivity and safety.
Forget about Excel and spreadsheets.
Centralise important data with an optimised staff database for HR teams.
Make decisions more quickly based on all the data available and how each organisational unit has performed.
Ensure company growth in line with the business strategy.
Improve your organisational culture with an organisational chart.
Structure how functions are assigned in your departments and reduce the risk of tasks being duplicated.
Help your managers to manage their teams.
Development employee commitment through transparency and an overall view.
Provide visibility to all teams of the organisational structure:
Speed up new employee onboarding by showing the relevance of their position.
Develop a global vision, promotion and internal mobility paths.
Improve the interconnection between different departments.
Boost productivity and security.
An efficient and easy-to-use document management software that helps save time and costs, ensuring compliance with the GDPR.
Reduce risks and prevent human mistakes being made with a centralised repository to store and consult key data.
The entire
organisation

is just a click away:
centralise data and make decisions.

An organisation management system with functions that you will love.
Improved
employees

management.

A system with multiple functions to better manage employees.

Shall we keep getting to know each other?
Get all your questions answered.