Management software of

Shifts and time control

Time is money. Easily manage and monitor your teams' timekeeping and plan shifts.
Time control and shift control management that adapts to your organisation.
A shift planning software adapted to you and your workers.
Easily perform schedule management and shift control.
Benefits

of our shifts and time control management software.

Manage work calendars, plan shifts, record real activity, set planning and overtime reality and follow up.
Manage work schedules.
Manage everything in one calendar.
Draw up work schedules including public holidays and working days.
One schedule that can adapt and be applied to different work centres and/or labour agreements.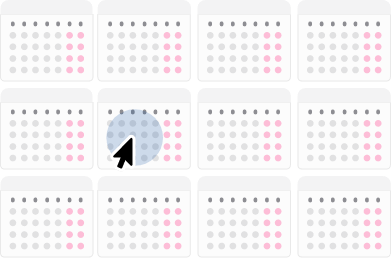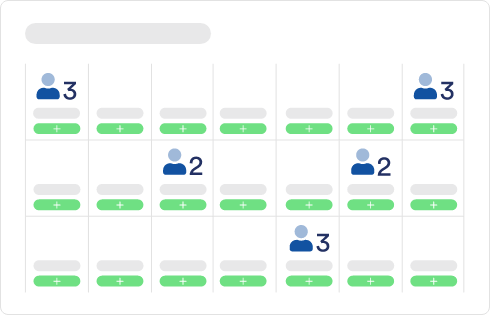 Plan shifts.
Improve how shifts in each work centre are planned.
Set the number of hours to be worked by each employee in the centre and the general working hours.
Decentralise the process of planning and keeping track of shifts by integrating it into other activity management modules.
Record work carried out.
Automatically record the work carried out by employees, managing how long they actually worked for and any overtime they do.
This can be done by integrating presence control devices or with an interface that records when someone comes in and leaves.
Effectively manage the cost indicators linked to the activity.
Control, adjust and monitor.
Optimise planning adjustment, the number of hours actually worked and employee availability, ensuring not to go over the legal limit.
Automate the overtime and payment process.
Comply with the Time and Attendance Tracking Law.
Comply with the Time and Attendance Tracking Law which is obligatory for all companies.
A shift and time control management software for the day-to-day running of your organisation.
Learn about the many features of our shift planning software.

Shall we keep getting to know each other?
Get all your questions answered.